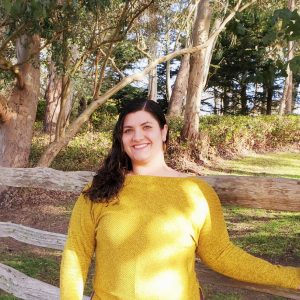 Born in Oregon, raised primarily in Oregon and California, Adriana has been back in her birth state for almost a decade. She spent a year near family in Guanajuato, Mexico attending La Valenciana for third grade and visited family in San Miguel de Allende most summers. She has been teaching Zumba and participating in many body-positive fitness classes since 2015. Dancing is one of her favorite ways to connect with others.
Adriana has been working with the community through Parks and Recreation, retail positions and in food service. She has been assisting with the children's program at her church since 2016 and now leads the children's class every Sunday.
When she is not working she enjoys spending time with her family and friends. She has two Elementary aged boys that love to get out and explore downtown Astoria, the trails and parks just as much as she does! She has been wanting to run off to live in Guanajuato again and hopes this position will help her feel more at home here in Clatsop County.