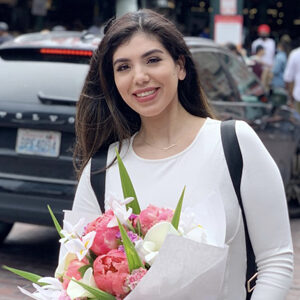 Ladis Castillo (she, her, ella) was born and raised in California but after living in Oregon for 18 years, she calls herself an Oregonian. Ladis grew up in a Hispanic household, both her parents being born in Mexico. Ladis earned a bachelor's degree in Journalism from the School of Journalism and Communications at the University of Oregon.
Ladis has always had a passion for advocating for those whose voices are often marginalized by storytelling, using trauma-informed practices to ensure the stories are authentic to the individual and celebrates resilience and success. She hopes to use her storytelling skills and communication experience to create better outcomes and abundance for Oregonians who are often excluded from resources and opportunities.
In her free time, Ladis likes to spend quality time with her family. She enjoys cooking, going on walks, dancing and spontaneous trips to the Oregon coast.