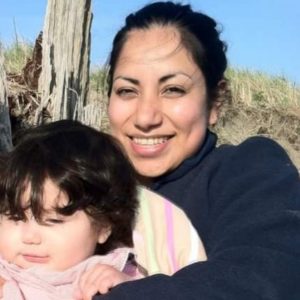 Born in Oaxaca, Mexico, Nayeli has lived in Astoria for over ten years. She has worked in canneries and has recently completed her GED to continue her studies at Clatsop Community College.
At the Consejo Hispano, Nayeli is a member of the OHP team, where she helps with outreach, enrollment, and assists in navigating the Oregon Health Plan (OHP) system.
Nayeli is a mother of five and in her free time she likes to read self-help books, listen to music, and spend time with her family. She is passionate about planting the seed of value and importance of education, and her greatest dream is to be able to contribute to breaking the vicious cycle of violence, that plagues the environment we live in.