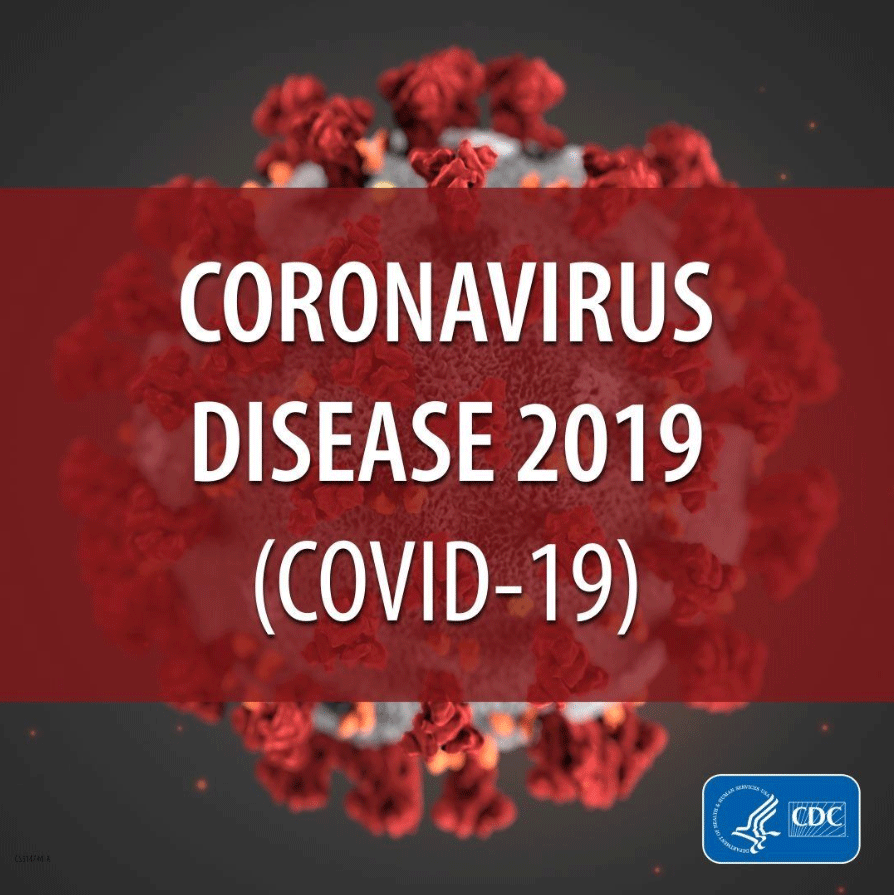 Lower Columbia Hispanic Council
In an effort to keep our community as healthy as possible, our organization will be closed until further notice; We will continue to help people with their taxes over the phone or we can help coordinate an appointment in person once we have reopened. The deadline to complete 2019 taxes has been extended until July 15!
Please call 503-325-4547 for questions.
State Announcements
3.23.2020 Executive Order: Stay Home Except for Essential Needs – Oregon Governor Kate Brown, issued Executive Order 20-12, effective immediately until further notice. This is a statewide order. Failure to comply with the order will be considered an immediate danger to public health. Please view the following link for more information: https://govstatus.egov.com/or-covid-19
3.17.2020: Governor Kate Brown today announced an extension of Oregon's statewide school closure to a total of six weeks, until April 28, and also issued further guidance for Oregon's public schools. Oregon.gov
3.16.2020: Oregon's Governor Kate Brown has banned events and gatherings of over 25 people for the next 4 week. Restaurants and bars will also be restricted to only selling takeout and delivery orders.
3.12.2020: Oregon Governor Kate Brown has announced a statewide school closure, from Monday, March 16, to Tuesday, March 31. You can find more information at Oregon.gov and by contacting your local school district. Public gatherings of more than 250 people have also been banned and this has resulted in cancellation of many events statewide.
Astoria School District
3.27.2020: Remote Education Letter from ASD
3.20.2020: Letter to Parents & Guardians of Astoria School District
3.17.2020: Governor Kate Brown today announced an extension of Oregon's statewide school closure to a total of six weeks, until April 28. Letter to Parents from Astoria School District
3.12.2020: March 16-20, 30 & 31st, Astoria School District is delivering breakfast and lunch to all Astoria students! Buses will drive modified morning routes with a 3-hour delay from their normal time. You can find the nearest location of the bus stop and times here.
Warrenton Hammond School District
3.19.2020: WHSD schools are now closed through April 28th.  Students are scheduled to return to school on Wednesday, April 29th. WHSD will continue to provide grab-and-go breakfast and lunch each weekday for youth ages 18 and younger through April 28th.  The times and locations remain the same. For more information: WHSD Page
The Warrenton Hammond School District recognizes the upcoming school closure may cause a hardship on families and is committed to providing meals for all students.
WHAT: Grab-and-Go Meals for Breakfast and Lunch
WHO: Anyone 18 years of age and younger including those who are not WHSD students.
Parents can pick up meals for kids without them being present. We are trying to make this as easy as possible to meet the needs of our families.
WHEN:
Each weekday through April 28th
TIMES and LOCATIONS:
Breakfast* (with a Lunch included) at Warrenton Grade School Cafeteria from 8:00 a.m. to 9:30 a.m.
* If you pick-up breakfast at WGS, lunch will be included.
Lunch:
Warrenton Grade School from 11:30 to noon
Alder Manor Bus Stop from 11:00 a.m. to 11:30 a.m.
Old Hammond Library from 11:45 a.m. to 12:15 p.m.
Sunset Park from 11:30 a.m. to noon
Seaside School District
3.18.2020: Letter to Students
3.12.2020: Students will be provided with food daily beginning next week, March 16th-20th. They will receive a sack with lunch and breakfast items for the next day. Food service staff will be present at the following locations and times to distribute meals.
Cannon Beach City Hall parking lot 10:35 a.m.-10:50 a.m.
Cannon Beach downtown parking lot behind US Bank 11:15 a.m. – 11:30 a.m.
Cartwright Park, Avenue T and S. Franklin 10:30 a.m. – 10:45 a.m.
Broadway Middle School parking lot 11:15 a.m. – 11:30 a.m.
Seaside High School Parking lot 11:45 a.m. – 12:00 p.m.
Windjammer Motel parking lot, 10:30 a.m. – 10:45 a.m.
Cullaby Lake main parking lot 11:25 a.m. – 11:45 a.m.
Knappa School District
Letter to parents of Knappa School District
County Announcements
3.27.2020: THIRD COVID-19 CASE IN CLATSOP COUNTY ANNOUNCED
The Clatsop County Public Health Department announced Friday, March 27 that it has been informed of the third presumptive case of COVID-19 coronavirus in the county. More Information
3.16.2020: The Clatsop County Board of Commissioners have voted to declare a local emergency in response to the COVID-19 coronavirus outbreak while the county is restricting public access to its offices and cancelling meetings of its advisory committees.
The declaration will enable the board to take actions specific to the county in addition to those already declared by the State of Oregon, if they are deemed necessary. It will also qualify the county for state and federal assistance and reimbursement for costs associated with the local COVID-19 response.
For more details please visit the following link: Clatsop County Oregon Page
Taxes
On 3.20.2020 Treasury Secretary, Steven Mnuchin announced, "We are moving Tax Day from April 15 to July 15."
The IRS has established a special section focused on steps to help taxpayers, businesses and others affected by the coronavirus. IRS Page
City of Warrenton
Mayor Henry Balensifer is constantly updating his FB page, check it out: https://www.facebook.com/HenryBalensifer/
Other
In keeping with Governor Kate Brown's "Stay Home, Save Lives" executive order, Oregonians across the state who receive Supplemental Nutrition Assistance Program (SNAP) benefits can now purchase groceries online from Walmart and Amazon, helping to keep SNAP recipients and their families safe from COVID-19 by opening new avenues for social distancing.Oregon has been exploring ways to increase access to food including a pilot project to provide Oregonians the opportunities to purchase groceries online with SNAP benefits. In March 2020, the Department of Human Services (DHS) provided access to online purchasing in Portland and Grants Pass at Walmart and Amazon. Due to the COVID-19 crisis, both retailers moved up their expansion dates for online food shopping to help those who are unable or who have difficulty getting to the store another option to purchase food. More Information
Attention Clatsop County Sunset Empire Transit riders:  Effective Wednesday March 25th, 2020, both the Transit Office in Seaside and the Transit Center in Astoria will be closed to the Public until further notice.  Staff can still be reached via telephone  503-861-RIDE (7433) or TTD 800-735-2900  or email Questions@ridethebus.orgAlso, in order to lessen any financial burden riders may be experiencing the Board of Commissioners has authorized the District to go "fare free" for fixed routes and paratransit services that SETD operates that remain within Clatsop County.  Fares will still be collected for the Lower Columbia Connector route. The fare suspension will be effective Wednesday March 25th until May 31st, 2020.
As of March 18, U.S. Citizenship and Immigration Services has suspended routine in-person services until at least April 1 to help slow the spread of Coronavirus Disease 2019 (COVID-19). USCIS staff will continue to perform duties that do not involve contact with the public. However, USCIS will provide emergency services for limited situations. For more information: IRS Page
U.S. Citizenship and Immigration Services (USCIS) has made exceptions to the new Public Charge rule as to not discourage anyone, including immigrants, to get tested and treated for the virus. Please visit their page for more information: USCIS – Public Charge
Additionally, the three largest utilities in the state – Portland General Electric, Pacific Power, and NW Natural, have all announced a suspension of disconnects and/or late fees to support Oregonians during the COVID-19 outbreak. Contact your service provider to make payment arrangements.
To ease the strain in this challenging time, beginning Monday, March 16, Charter commits to the following for 60 days:

Charter will offer free Spectrum broadband and Wi-Fi access for 60 days to households with K-12 and/or college students who do not already have a Spectrum broadband subscription and at any service level up to 100 Mbps. To enroll call 1-844-488-8395. Installation fees will be waived for new student households.
Charter will partner with school districts to ensure local communities are aware of these tools to help students learn remotely. Charter will continue to offer Spectrum Internet Assist, high speed broadband program to eligible low-income households delivering speeds of 30 Mbps.
Charter will open its Wi-Fi hotspots across our footprint for public use.
Spectrum does not have data caps or hidden fees.
How to help prevent the spread of COVID-19
• Avoid close contact with sick people
• Cover your nose and mouth with a disposable tissue when you cough or sneeze, and then throw it away
• Avoid touching your eyes, nose, and mouth
• Clean and disinfect frequently touched objects and surfaces
• Stay home if you are sick, except to seek medical attention
• Wash your hands frequently with soap and water for at least 20 seconds
For more information visit the CDC's page.
Resources
UNEMPLOYMENT – Claimant Handbook
Astoria High School Counseling Office – COVID-19 Resources & Information
Oregon Health Authority | COVID-19 Updates
Novel Coronavirus –  Fact Sheet
Talking With Children: TIPS FOR CAREGIVERS, PARENTS, AND TEACHERS DURING INFECTIOUS DISEASE OUTBREAKS